News
Nuremburg Toy Fair 2023
Mar 07, 2023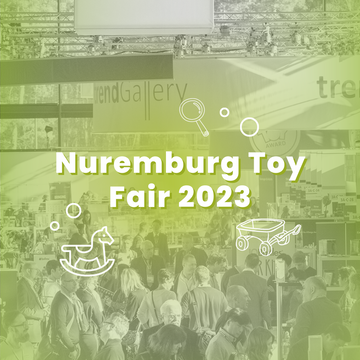 Returning to the Nuremberg Toy Fair was a great experience and reconnecting with our long-standing acquaintances and suppliers made it even more special.  
After a 2-year forced break, the fair was back to what we remember, lots of activity which gave it a real buzz. It is still the premier TOY event. The fair is well organised with the site split into 13 category groups so similar products are grouped in the same hall. There were over 2100 exhibitors from 69 countries, even one from New Zealand. In addition, there were dedicated areas for Toy Trends and New Product. Knowing toy trends is crucial for a toy company because it helps them stay competitive and relevant in the market. The top toy trends currently are centred around "Discovery," "Brands for Fans," and "Meta Toys." Discovery is trending as children are curious want explore the unknow like space, the deep, and mysteries of history. They want to turn playtime into adventure time. Discovery is an extension of STEAM. Brands For Fans are collectables for grown up kids. Many pass their fascination with characters onto their kids and now with the release of move updated movies, their kids become fans as well. Meta Toys represents the future of play for many individuals, as they bring toys to life through a combination of cutting-edge technologies, including virtual reality (VR), augmented reality (AR), mixed reality (MR), and avatars. These toys offer a unique and immersive experience, providing users with an opportunity to interact with them in new and exciting ways.
Sustainability was a big focus throughout the fair, from specialised start-ups to major brands offering products under the Sustainability banner in categories such as "Made by Nature" "Inspired by Nature", "Recycle & Create" and "Discover Sustainability". Following that trend, Hape has launched a new made by Nature brand "KORKO". Korko provides creative and educational toys made from Portuguese cork, one of the most sustainable materials in the world.
With so much included in this year's Nuremberg Toy Fair, stay tuned for the next instalment where we delve even deeper into all thing's toys.