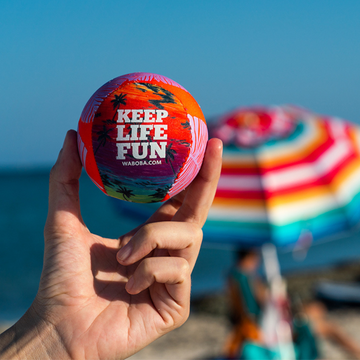 "Keep Life Fun"
Sweetpea became the New Zealand distributor for Waboba in 2023.
Waboba are on a mission to inspire active play and bring people together.
Pronounced Wah-boh-bah, Waboba is a leading brand in outdoor toys and sporting goods with a commitment to creating innovative, stylish, and super fun products that change the way you play. Beginning in Sweden in 2005, Waboba has grown greatly since the invention of the "ball that bounces on water." Waboba's range covers a large collection of Beach Games, Backyard Games, Dog Toys, Flying Disks, Hyper Bouncy Balls and more! Waboba is proud to bring people (and dogs) of all ages together to unplug and play until the sun goes down.
Waboba is a great addition to Sweetpea's expanding outdoor range, giving our customer base access to the very best outdoor products on the New Zealand market. Waboba's commitment to creating high-quality and stylish products aligns perfectly with Sweetpea Marketing's vison to provide our customers with products that inspire through fun and play.