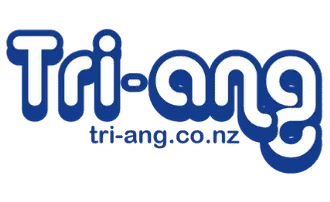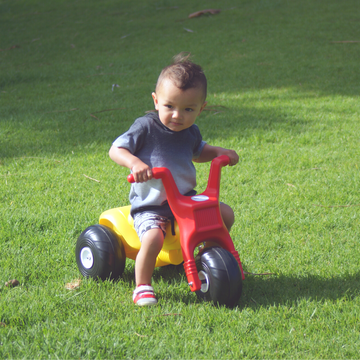 Sweetpea purchased the rights to the Tri-ang brand in 2019.
The Tri-ang brand has been a household name in the New Zealand market since the late 1940s when the Line Brothers purchased a New Zealand toy manufacturer Joy Toys Ltd.
Tri-ang Toys was founded by the three Lines brothers, Walter, William, and Arthur Lines when they returned to civilian life after WW1.
In 1933 Lines Brothers became a public company when 200,000 shares were issued. During the period between the First and Second World Wars, Lines Brothers acquired The Unique and Unity Cycle Co. This company was based in Birmingham and had been founded in 1888. They originally made bicycles for adults but the market for children's tricycles and bicycles grew so much that they later stopped production of full-sized bikes.
During the Second World War Lines Brothers stopped making toys altogether and turned all their efforts to producing products necessary during the war.
7,000 people were employed to make over 1,000,000 machine guns, 14,000,000 magazines for Hurricane and Spitfire aircraft, as well as shell cases, land mine cases and special optical apparatus to help troops see in the dark. In 1940 the Merton factory was partially bombed.
In 1946 Lines Brothers purchased a company called Joy Toys Ltd. which was based in New Zealand. Subsidiary companies overseas helped to solve the problem of increasing tariffs on exportation and to keep prices down. Lines Brothers installed the latest machinery to produce toys from wood, steel and plastic.
In 1971, due to failing business overseas and uncertain demand in the UK, Lines Brothers, now the biggest toy manufacturer in the UK, collapsed.
During 1971, TUBE INVESTMENTS LTD of UK , having taken over many toy Companies and brands: Lines Bros UK, Lines Bros Montreal, Meccano, Hornby, Raleigh Cycles, Sturmey Archer, Pedigree Dolls, Cyclops Australia, Tri-ang Pedigree, as well as many others, cast an approving eye over their NZ cousins, and took them over with a purpose to 'wind them down', so they could 'wind them up'---which they did. No one in NZ was big enough to take Tri-ang-Pedigree NZ over.
In 1979, UNDERWOOD ENG.CO.LTD purchased the Tri-ang and Pedigree brand names and all of the factory equipment in the Auckland Factory, with a concession to use Cyclops Australia plastic dies, but this last arrangement didn't work out too well and after a few months, Underwoods made new tools for their own use.
Since this time, Tri-ang trikes have remained a staple within Kiwi homes and provided fun adventures for generations of kiwi kids.