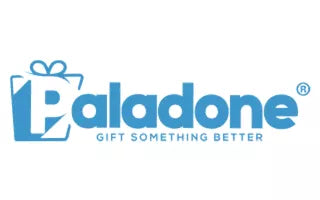 Sweetpea has been distributing Paladone in New Zealand since 2014.
Having a Paladone as part of the Sweetpea range gives our customers access to a range of products that offers fun, trend-setting, award-winning, gifts, accessories, and games. It is different from the rest of the ranges, yet complements our portfolio offering and provides our customer base a comprehensive range.
Paladone is a market leader with their own product designs, plus a range of licensed products such as Star Wars, Harry Potter, Friends, and many more.
Paladone was established in 1994 in Brighton and has grown into one of the top consumer products suppliers in the world, selling thousands of different products worldwide.
Paladone has taken the brands and trends that consumers are engaging with and brought them to life through unique product development. The Paladone products let consumers express themselves and interact with the brands and trends they love – connecting fans and fulfilling people's innate desires for self-expression.
Paladone sells tens of millions of products every year; they are fun, well-designed, and always good quality. They design products that spark the imagination. Products that you, your friends, and your family will want in your lives. Products that mean something to you and encapsulate your personality. And they do all this using the most environmentally sustainable business practices possible to limit our impact on the environment and at the same time clean up the markets we work in.