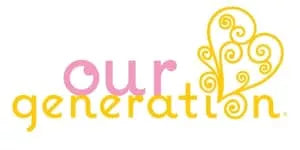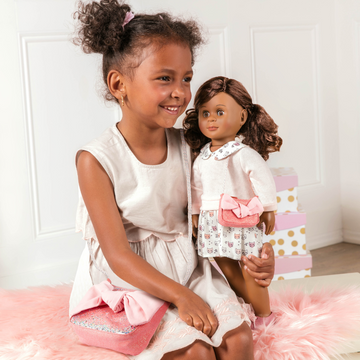 Sweetpea has been distributing Our Generation in New Zealand since 2017.
Our Generation is more than just a doll, it is a community that empowers the next generation of kids. This is one of the many reasons we love the Our Generation range.
Through the dolls, accessories, and books, the Our Generation heroines come to life in the hands and minds of the kids of this generation.
OUR GENERATION - CHANGING THE WORLD WITHOUT EVER FORGETTING TO BE KIDS.
A world and lifestyle of endless possibilities — this is the kind of world that Our Generation lives in.
Allowing kids and even the kids at heart to let their imagination run wild is what makes Our Generation special and what inspires the brand to create more products that bring out the best in every child.
Every child is different and has a unique story to tell. OG Dolls are more than just another doll for children to play with. They are dolls that inspire not just girls but also boys to be whom they want to be. They can be a fashionista, a doctor, a ballet dancer, a rockstar, an equestrian, or a good Samaritan— the list of possibilities is endless! Every OG Doll is created with a persona that any child can relate to.
In Our Generation's world, kids are free to express their thoughts and feelings, tell their own stories and explore. They learn as they let their imagination come to play. Our Generation was made to bring out the best in every child's personality allowing them to find their voice, inspiring them to want to make a difference, and figure out what makes them excited to play, grow, and dream.
Each product that Our Generation makes, from dolls to outfits to dollhouses, is made to let every child believe in limitless possibilities. This is our time. Our story. Our Generation.