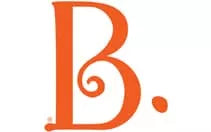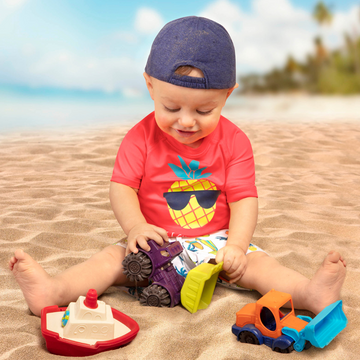 Sweetpea has been distributing B. Toys in New Zealand since 2013.
We enjoy the B.Toys range for its quirky and unique take on infant toys, to help inspire children's individuality. The range has unexpected colours, intriguing patterns, sensory textures, and features that are as playful as they are educational.
B. Toys offers packaging that is 100% recyclable, with easy-to-use TRY ME windows and groovy die cuts. The difference in B. Toys packaging goes way beyond the surface. At B.Toys they want to make sure that the environmental footprint on our children's world is as light as possible. How? By scrutinizing every single piece, minimizing the parts that get thrown away, and by using soy-based inks. As for the toys themselves, B. Toys build them sturdy so they could be recycled the old-fashioned way – by being passed from one child to another.
B. Toys aim to be bigger than a toy company. B. Toys want to let children know that it's okay to be curious, to be happy or serious, giddy and adventurous… all at the same time.
Because at the end of the day, kids should B. exactly who they want to B.
Peace, love, and jellybeans!